Instructors
Our instructors are:
Evy Eisele
Just LOVE Clogging, if was asked to sum it up! After 25 years of playing soccer, the injuries became too difficult to recover from. So I was in search of some form of dancing to replace my passion for soccer. Fifteen years ago that discovery came at a Festival of Dances held in Camarillo. The cadence of the Cloggers performing struck me with excitement, I just had to be up there with them. And a year later I was performing with the Conejo Valley Cloggers Exhibition Team. Five years after that I wanted to teach and cue clogging. Mentored by Julie Morris, I started teaching my own classes, working with kids, then to teaching adults.
Clogging is an excellent physical and mental challenge with endless learning. 15 years, and I still don't know it all. The Conejo Valley Cloggers are like family, and we ALL look forward to seeing each other every week!
---
Kay Pritchard
My first introduction to clogging was in the Parks and Recs catalog. I'd never heard of it, but I thought it would be a fun thing to do with my 11 year old daughter. After the first few sessions we knew we loved it, and that was 15 years ago. We were asked to join the Conejo Valley Cloggers exhibition team and enjoyed performing for community events for the next 10 years. The clogging group has become a great social weekly event where I get exercise and mind challenges. Cueing and teaching has become my newest challenge and with Evy's help, I'm getting the hang of it.
---
Instructor Emeritus Julie Morris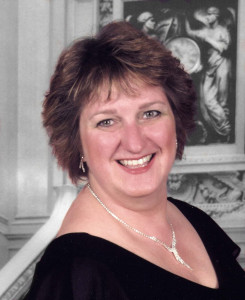 "Hooked on clogging" as a teenager after watching a Texas exhibition team perform, Julie's first lesson ("shuffle" style) lasted 10 minutes as there were few steps to master. Informed by her parents that she had to learn to square dance to continue clogging, it was fortuitous as she met her future husband, Larry, square dancing over 35 years ago. Julie has taught clogging since 1976 at UCLA, Camarillo, Thousand Oaks and Hawthorne, with beginner classes often exceeding 100 learners in earlier days. She has been featured at numerous conventions and special events and has choreographed numerous dances still being performed across the U.S.For nearly 25 years, Julie was the instructor for the Conejo Valley Cloggers (CVC) until spring of 2014 and will always be one of us. She and Larry recently moved to Kentucky where she will soon start clogging classes again. Julie is co-owner of a bookkeeping business begun by her mother. She also enjoys crafting and photography.